We are just putting the final touches on our office redo.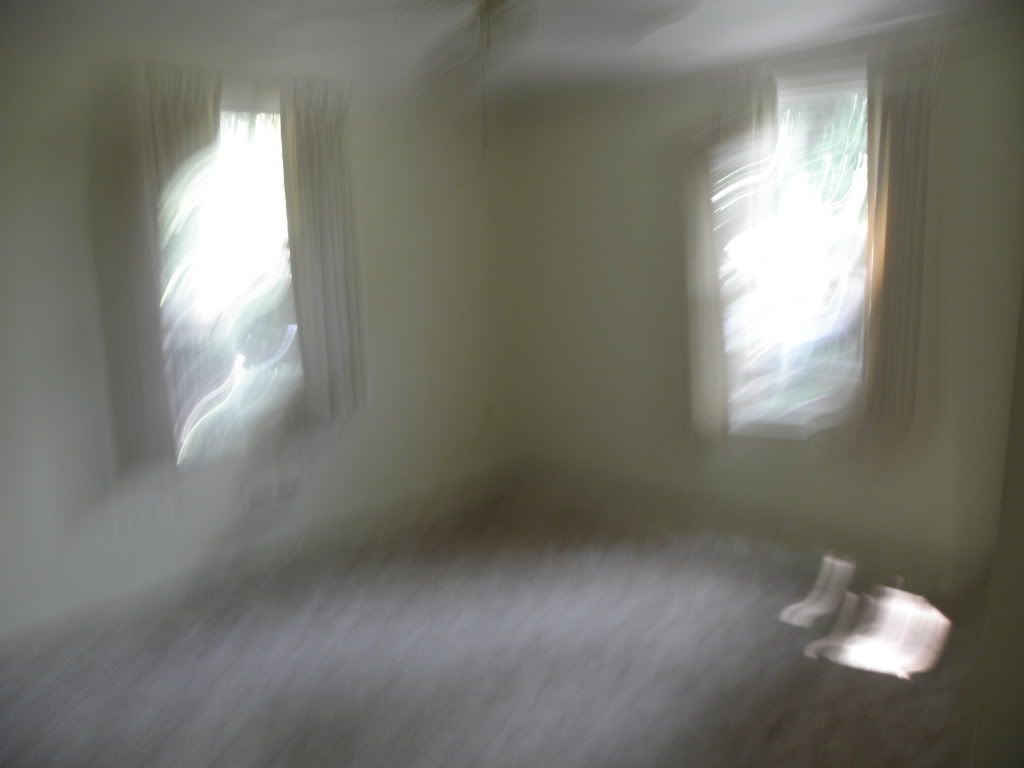 Really poor quality photo taken from the day of closing.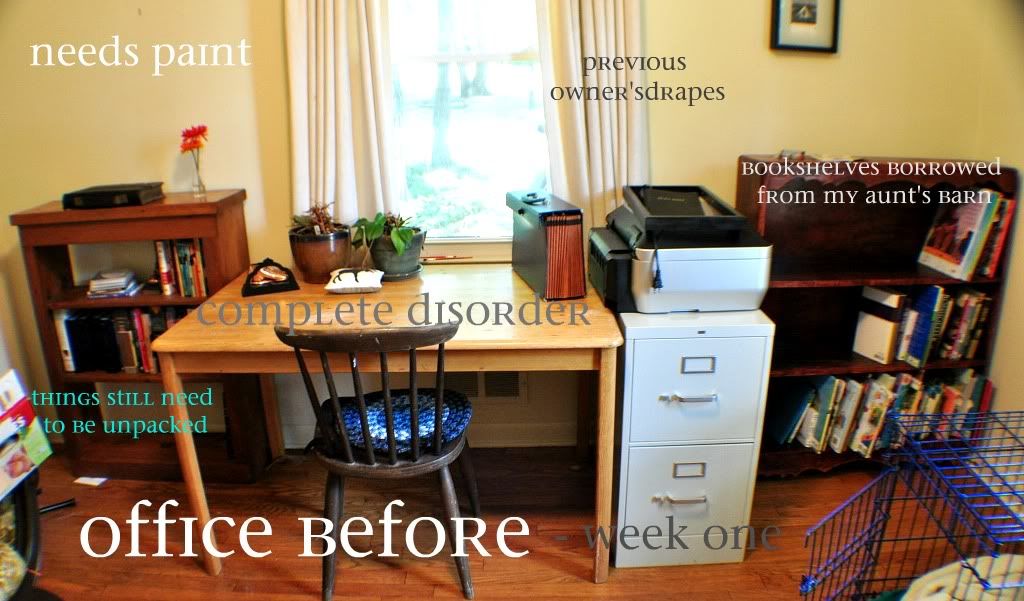 Our office before. Dave ripped out the carpet.
Desk before. It was a work table in our basement. I traded out the table we were using for a desk.
Desk after. See redo blog
here.
My mother in-law did a much needed reupholster job on this antique settee I picked up at a Maine yard sale maybe 4 or 5 years ago.
New paint on walls & trim. New curtains. Curtains placed closer to ceiling to give an illusion of more vertical height.
I distressed the wood on the settee to give it a rustic urban feel. My mother in-law did a fantastic job!
Please LIKE us on Facebook.
Linking up here:
http://bec4-beyondthepicketfence.blogspot.com/