Here it is in the basement. It was probably used as a workshop table for over 30 years by the previous owner's husband before he passed away.
Now the basement work table is an office work table and part of the design reveal that will be happening soon.
I love the idea of using a rustic farm table as an office desk. And then it dawned on me from the help of my husband that we had one in the basement.
I think my biggest fear was getting it up the narrow stairs and the doorway that angles at the top. It did it by myself. With lots of sweat, grunting, a little anger and lots of praying (okay, maybe a lot of grumpiness too).
I painted layers of bright white, dark gray, gold and a coppery clay color.
Moved the table (yuck)
Distressed
Wiped with walnut stain to age
Linking up here: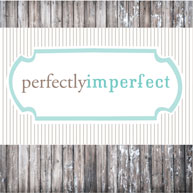 http://bec4-beyondthepicketfence.blogspot.com/