Here is what my son's room looked/s like after the two of us returned from a trip to visit family in Maine. My husband was busy at work making his little boy's desires come true.
What a good job he did! And my 2 1/2 year old son Henry has been sleeping in his big boy bed ever since!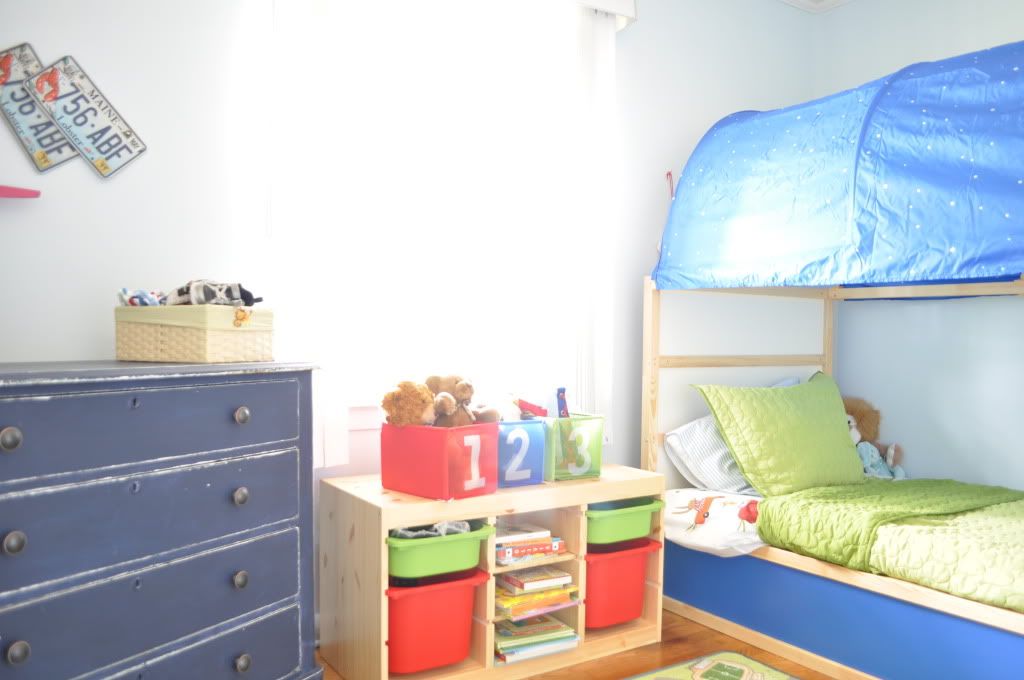 Now, the walls still need to be painted and we need to get the wall hangings rearranged. I must say that I was in complete shock when I saw it. Dave did such a fantastic job!!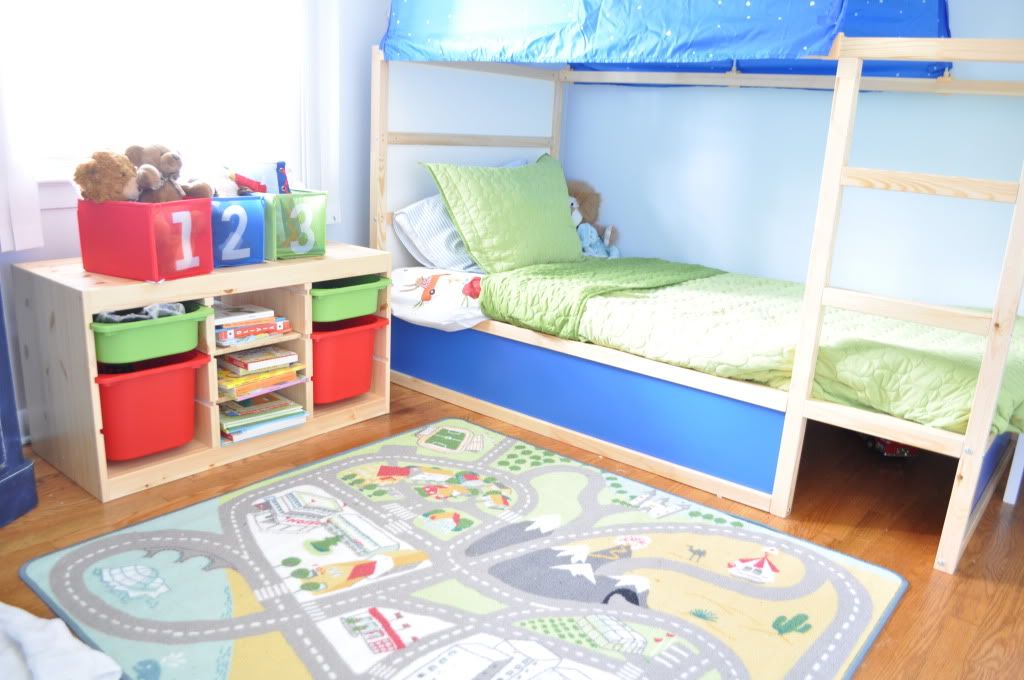 I didn't take photos of the lighting, but Dave also got a moon light that goes under his canopy on the wall, so we can read books and a sun light over his overhead light. So cute and such a wonderful father.