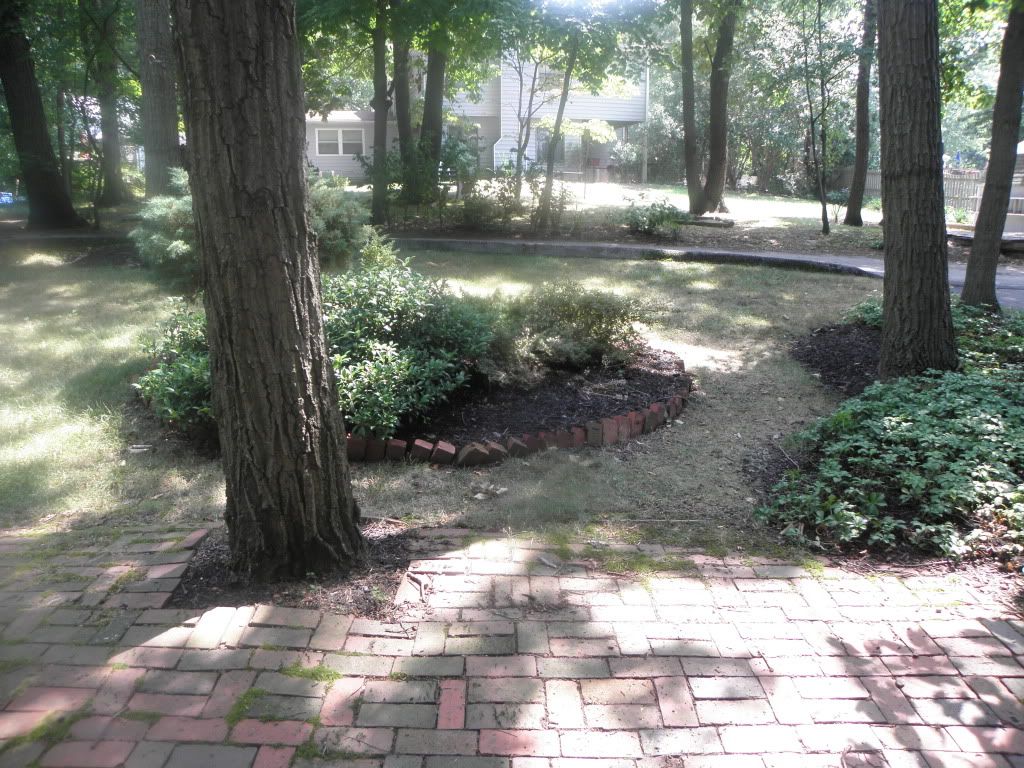 When we moved in.
The patio set my friend Amy gave me. Her friends from work gave her their set because they are moving to California and she gave me her old set.
In very good condition. Just needed some fresh paint. Amy started to paint some of the chairs black last year.
So far I have spray painted the table and chairs with brown spray paint after giving them a quick rough sand and wipe down with a rag.
I potted one shrub and haven't taken the tag off. The pot beside it has my suffering jade plant. It was doing awesome until we moved so many times, so I decided to transplant it into new soil and a bigger pot.
I got two outdoor pillows at Home Depot.
The metal painted flowers I got in Maine from recycle artist who uses old parts to make art.
Much more work to do. Working on other projects, but it's a start.